Our offer covers broadly understood machining, including large-size machining, and steel structure manufacturing
Thanks to our machine park, we are able to meet the highest requirements of our clients with regard to the machining. We are experienced in machining of the large-size items and these requiring a high precision. During machining, we perform a vast array of the sophisticated processes which entail changing the shape and dimensions of the machined item by the use of high-tech machines.
Our modern CNC machines, which are operated by highly qualified personnel, are the guarantee of success. Due to precision of our equipment, we are able to manufacture steel structures, with high tolerances for small-, medium- and large-size items without any difficulty.
Maximum sizes of the manufactured items:

High precision, advanced technologies
Our team is highly qualified and experienced in operating CNC machines which is the guarantee of our clients' satisfaction and ensures on-time deliveries of our steel structures. Machining, heavy cutting and medium-size machining are not a problem but a challenge for us that we always undertake to meet in accordance with project requirements and to the full satisfaction of our clients. Our CNC machining centres, CNC boring-milling machines and CNC vertical turning lathes are machines with the suitable parameters which make it possible to shape the machined items fast and with a high precision.
We boast having recently purchased two latest generation machines:
Waldrich PowerTurn 6500 AS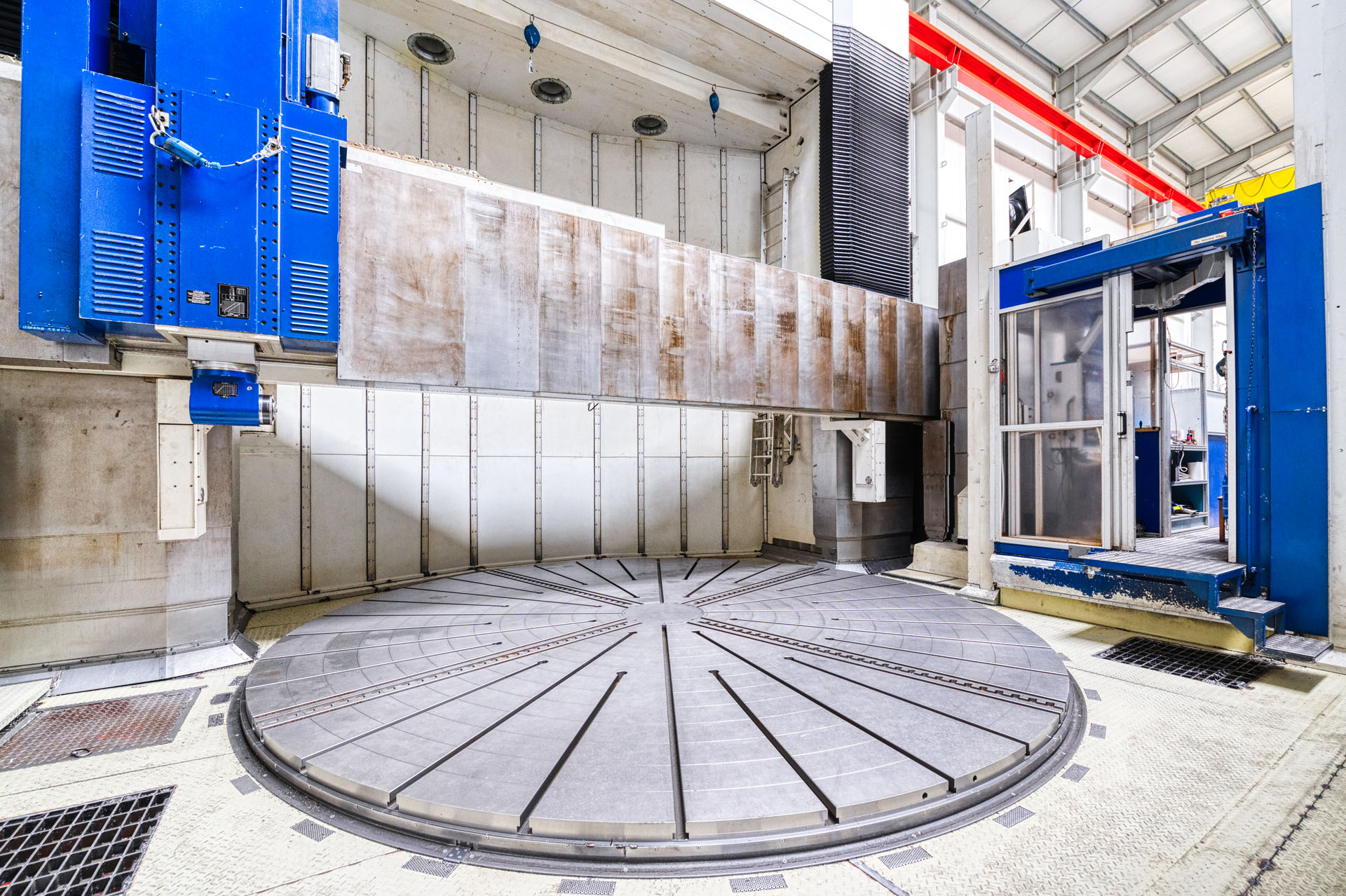 Waldrich Coburg Double Gantry Machining Center